Always Fresh
Our mission is to make websites more affordable for everyone, so that every startup and small business can look beautiful online.
4 days @ 80% salary
10-50 employees
100% remote
Denver, United States
Who we are
Always Fresh are not your typical digital creative agency. Instead of chasing the biggest, most well-known clients we can, we like to focus on the smaller businesses who could genuinely use our services.
Our founder is a Fortune 100 and Silicon Valley startup executive with a tonne of experience working with the big guys. And while it's super fun, there's nothing more rewarding than helping a business grow and being along for the ride.

Always Fresh primarily offers web design in the form of Webflow development as well as digital marketing services that any business needs to start or grow online.
But instead of massive upfront costs that most startups and small businesses just can't afford, we charge our clients monthly. This not only helps them out, but ensures they have access to our services and expertise for the long run.
Our team
Our web designers, Webflow developers, marketing executives and Search Engine Optimizers are the people behind all the awesome work we do.
We literally couldn't do it without them, which is why our people always come first.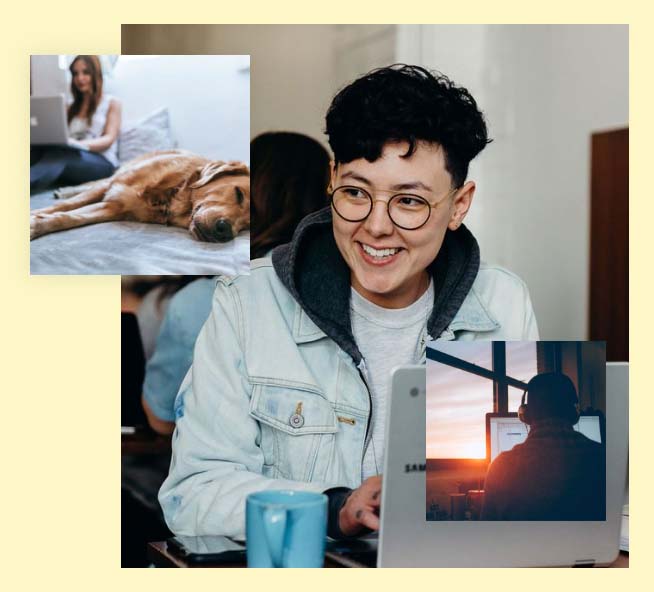 Always Fresh has built a work family that is supportive, friendly and enjoyable to work with. Everyone supports everyone and we all work together to achieve the same goals.
Our benefits
Competitive, clear compensation: we totally get it, how much you get paid is one of the most important things when looking at jobs.
Remote working: We're 100% remote
32hrs per week (80% salary): Work/life balance is super important to us, which is why we are open to a 4 day work week
Flexible working: As long as you complete your weekly hours, when and how you work is completely up to you!
Creative freedom: We don't do micromanaging, we trust you as the experts in your field to do an awesome job, so we leave you to it!
Career progression: No one wants to stay in the same place for too long, which is why we're fully behind career progression.
Company-wide holidays
Open positions
Fetching 4 day work week jobs...
Would you like a 4 day work week?