Altra
Leading resident experience and family engagement app for care homes.
4 x 8hr days
100% remote
Dublin, Ireland
Who we are
Launched in 2019, we help 100s of care homes in Ireland and the UK to enhance their resident experience and family engagement initiatives using our app.
We have now expanded across a number of European countries, working with large global players in the social care sector to roll out our app across 100s more facilities.
What we do
Our easy to use platform helps nursing and care homes deliver on their promise of providing meaningful, person-centred care for all residents.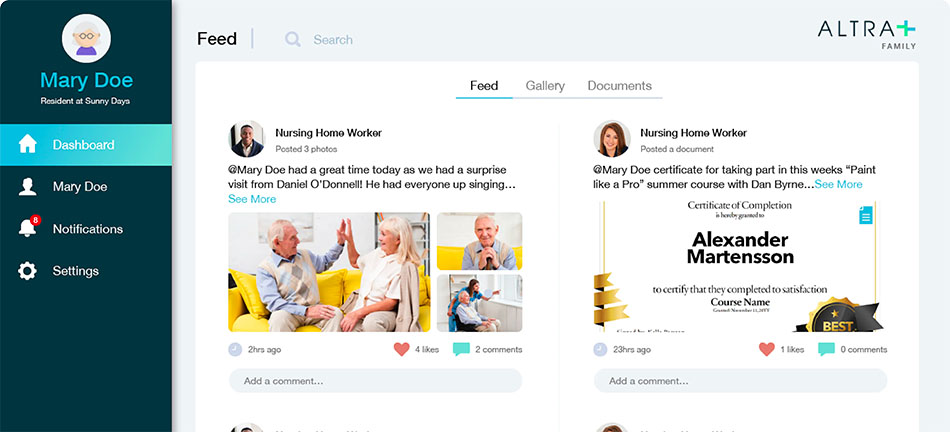 We offer 3 different products:
Altra Family: allows care homes to share updates on the well-being of residents directly with families. Families only see information relevant to their loved one through videos, pictures, messages and more.
Wellbeing hub: We partner with experts in active ageing, dementia care & more to produce state-of-the-art exercise videos and wellness resources specifically designed to improve the lives of older adults in care homes and at home. This one-of-a-kind expert programming is available effortlessly on any device.
Altra staff: makes communication between managers and team a breeze. By streamlining previously manual processes, we are saving managers hours each day to put back into resident wellbeing.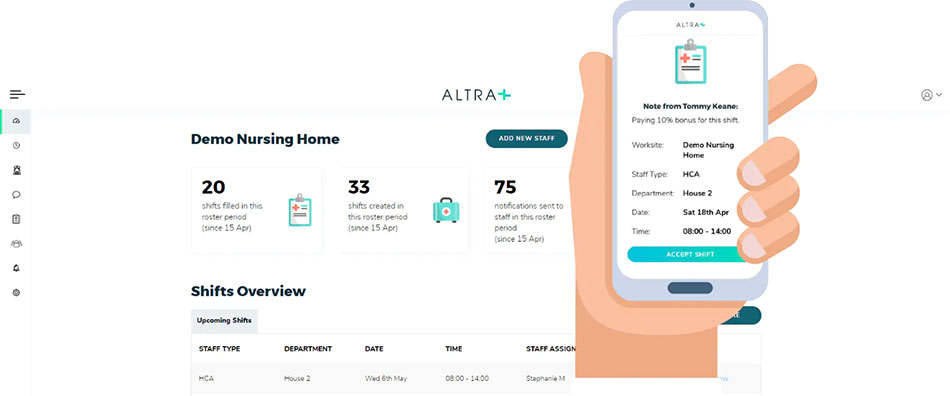 Our benefits
By working at Altra you'd get:
4 day work week (32hrs)!
European remote company.
Flexible working hours and generous annual leave policy (on top of the 4 day work week).
Employee Equity Scheme.
Immense opportunity to progress in a fast-growing healthcare start-up.
Open positions
Fetching 4 day work week jobs...
Would you like a 4 day work week?